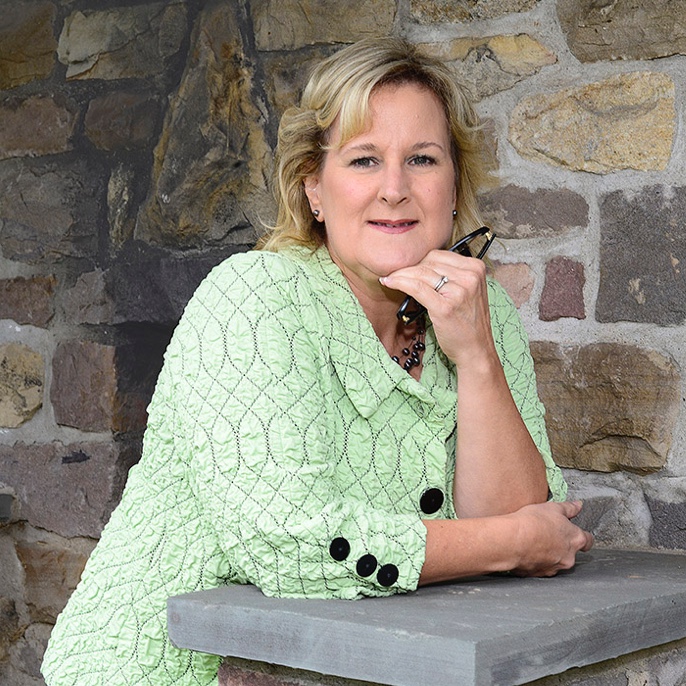 Joanne Leva
An advocate for creative writing and community service, Joanne Leva is founder and Executive Director of the Montgomery County Poet Laureate Program (MCPL). Joanne received the prestigious Philadelphia Writer's Conference Community Service Award in 2011 and now serves as President on the Board of Directors for the Indian Valley Arts Foundation.
Leva's poems have been published in The American Poetry Review, Peace is a Haiku Song (The Foundry Books), Fifty Over Fifty (PS Books), Schuylkill Valley Journal, Mad Poet's Review, Bucks County Writer, Transcendent Visions, The Souderton Independent, among others.
Her poem, Looking Back on the Mountain, was featured in an exhibition and companion publication entitled, Making Magic: Beauty in Word and Image at the James A. Michener Museum in Doylestown, Pennsylvania (November 2012 through March 2013).
Joanne has organized poetry readings at the Souderton Art Jam for 100 Thousand Poets for Change, Headhouse Square for Earth Day, Seven Arts Fest on South Street, Theater of Living Arts, Philadelphia Museum of Art, James A. Michener Museum, Mutter Museum, World Café, The Login Inn, Ambler Theater, Barnes & Noble Booksellers, and Farley's Bookshop.
Visit www.montcopoet.org to learn more about Joanne Leva's background in community service.