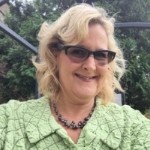 Wednesday, April 12, 2017
The Elkins Park Free Library presents:
Joanne Leva is the author of the poetry collection, Eve Would Know, published by Kelsay Books (2017) and founder and Executive Director of the Montgomery County Poet Laureate Program. She has been writing and performing her poetry since 1991. Joanne has organized poetry readings at various locations in Montgomery County and beyond, e.g. The Ambler Theatre and The Philadelphia Museum of Art.
Open mike was hosted by Autumn Konopka.